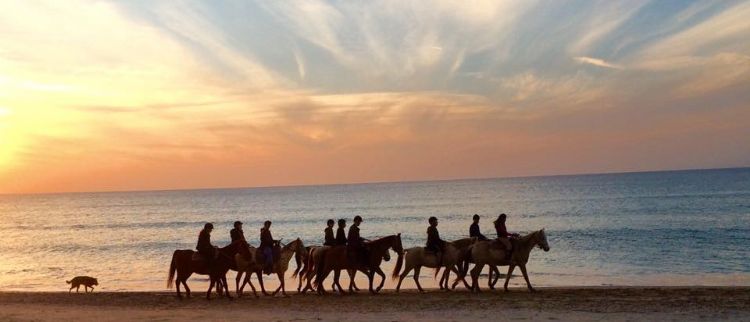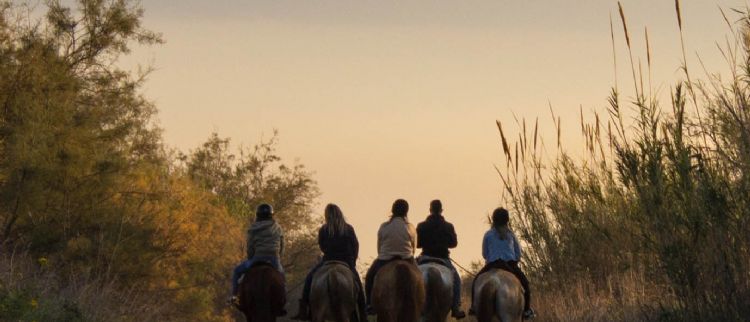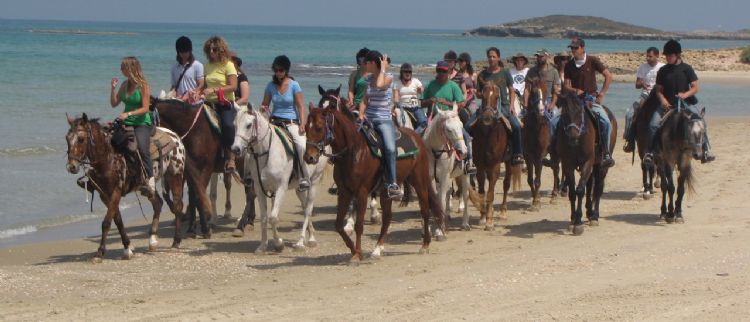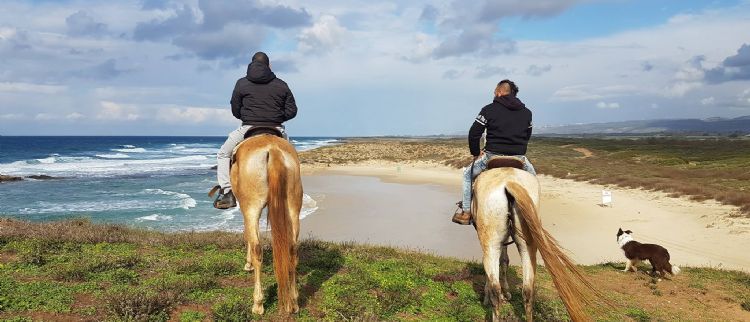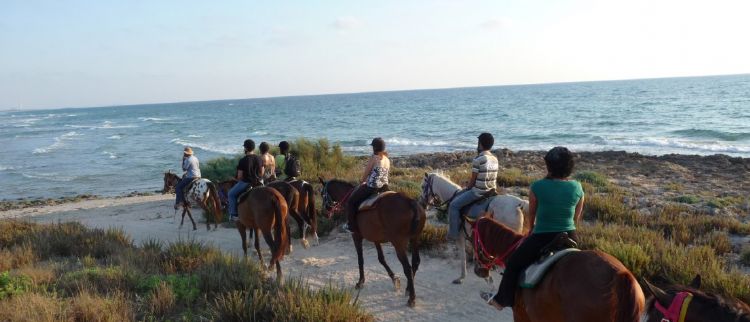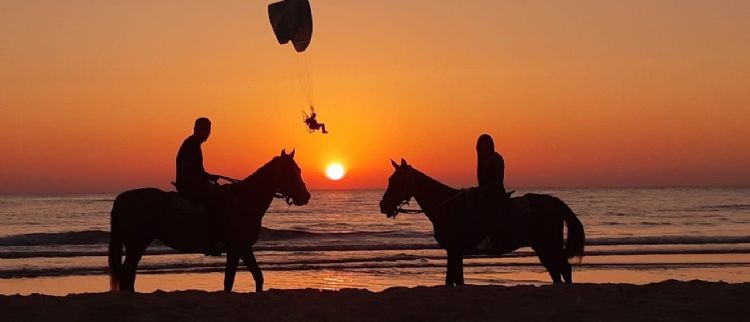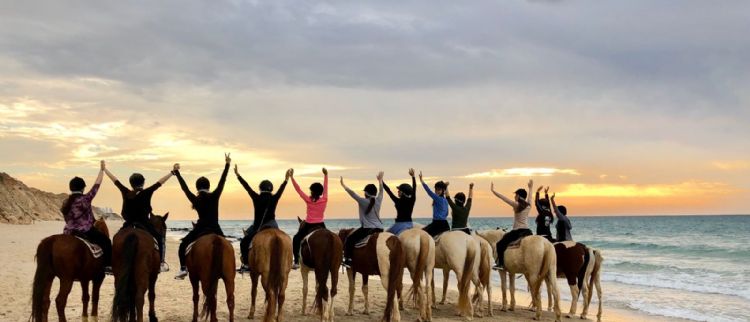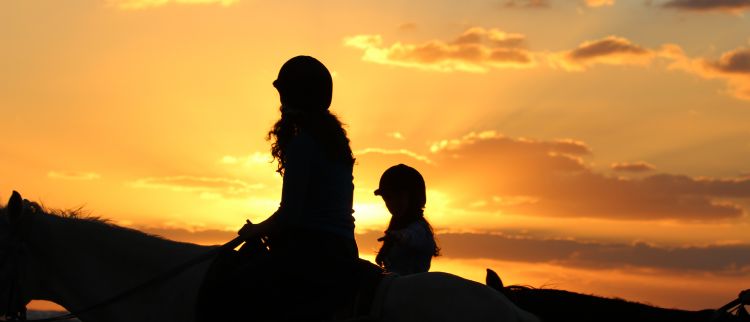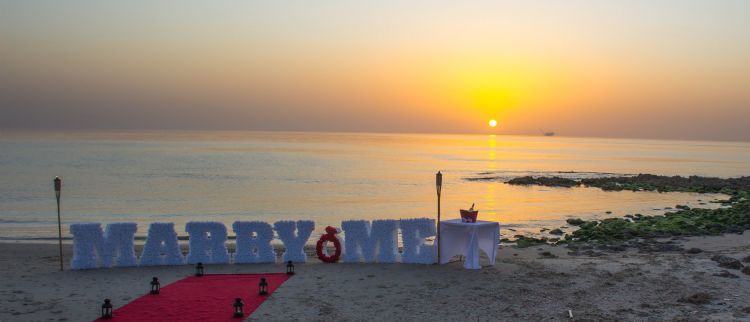 דברים שחייבים לדעת
סוסי החווה מתאימים לכל רוכב, גם לכאלה שמעולם לא ניסו.
גיל מינימלי לרכיבה – 7 שנים
משקל עד 95 קילו.
אסורה הרכיבה לנשים בהריון בכל שלב
הרכיבה בליווי מדריכים מקצועיים ומנוסים
טיולי הרכיבה מגוונים, משעה ועד יום שלם
בתאום מראש רכיבה בקבוצות וגם ליחידים
כדאי להצטייד במצלמה
מצפים לראותכם חוות סוסים דור

 
horseback riding on the beach in israel 054-3544-325

horseback riding in israel
Horse Riding israel
Horseback riding from an hour to full day center Caramel Beach. Guest generation combines horseback riding tours along the stunning coastline, bays and fish ponds, spectacular landscape of islands, coastal and migratory birds blossoms stop Michael anchorage pool
Quiet horse riding tame, no experience required
Riding for children from age 7 to 65
Equestrian center of Caramel Beach just one hour from the center 10 minutes from Caesarea

How to get to dor ranch click here or call 054-3544-325


Equestrian (trip time one hour)
Horseback riding along the beach, dunes and fish ponds, coastal bays next generation vibrant islands. Horseback riding the most beautiful beach in the country,
Riding alongside the island's wild landscapes and migratory birds, and more. Horseback riding are suitable for everyone no experience required. Quiet and tame horses, riding, accompanied by experienced and skilled instructors.
Let's memorable horse riding, sea and freedom.
Age from 7 years old, maximum weight 200 pounds, from 9 am to sunset. Long pants and shoes required
Price per hour
for 2 people 250 nis pp
for 3 people 250 nis pp
for 4 people and up 200 nis pp
Horse back riding (horse hour and a half trip)

Amazing horseback trip along the coast, to the mouth of fish pools, fish ponds crossed we be cycling at the pool side.
Track Cycling amazing combination of horseback riding along
the beach, surrounded by green fields and much water, birds, etc. ..
Suitable for all rides.
The cost of 400 shekels pp minimum 4 riders .

How to get to dor ranch click here or call 054-3544-325

Horse riding (two hours)

Horse riding tours along the beach, dunes and fish ponds. During the ride we will cross rivers and move next to fish ponds which are located about 30 meters from the beach.
Horse riding tours are also suitable for riders with no experience. Riding on horseback alongside the islands bays and breathtaking views.
Horseback riding group of five riders and more,
Appointment necessary. Riding fun.
Cost - 500 shekel per rider. The sheriff has gone mad - Discounts for groups.

How to get dor ranch click here or call 054-3544-325
.

Romantic Horse riding along the beach Generation horse farm offers an unforgettable experience - a romantic horseback ride into the sunset along the coast of Dor, alongside enchanting bays and islands. A horse ride, a romantic ride is an amazing experience that will make any event a special event. Horse farm that offers a romantic horseback riding options, a romantic ride, in various combinations, the main ones are shown here: Most romantic horse rides in the country have combined meal of cheeses, fish and steaks, you choose
Riding a romantic trip time (double trip details)
Private double a romantic ride on the beach the beach magical generation, along with islands and bays are breathtaking. Only you, accompanied by professional guide with no other riders, magical landscapes of Dor Beach. No experience required and previous knowledge. Riding horses trained and skilled. Duration of the ride time each day from 9 am until sunset. Weight to 200 pounds. Shoes required! Price 500 shekel experience a romantic couple
How to get dor ranch click here
.
A horse ride romantic and luxurious steak and wine
Perfect romantic horseback trip that begins a romantic horseback riding along Beach, and luxurious meat meal ends with gulls Islands. Amazing horseback trip next generation beach enchanting bays, and ponds Fish, and coastal islands of generation. After one-hour riding on the beach awaits you dream dinner table. The meal includes entrecote steaks (300g each steak per person), hummus, two salads, grilled pita bread and red wine choice. The meal will submit Grilmn farm. After lunch we will pick you up a farm vehicle. Have riding shoes

1000 shekel for dream package



A combination of horseback riding tours along the beach with Jeep or walk Caramel Beach Reserve.
Lunch, rest and hospitality tent, a cup of coffee and sweets.
Possibility to integrate a variety of other activities - sitting around a campfire, workshops, lectures, and alternative therapies.

Families Equestrian

Horse riding tours of the whole family together, accompanied by two guides, the magical beach. Accommodation on the farm, farm activities visit caresses.
Horse riding tours and a full moon .

Children Riding

Riding for children from age 8. Horse riding accompanied by experienced and skilled instructors.
Children riding horses farm generation - an amazing experience for a child. Memento for life.
Horse riding for children outside the farm area, horseback riding on the beach.
Horse Farm Horse Riding generation children and the family bonding experience, an experience to life.
Birthdays may be held for children on the farm a variety of different activities and games ..
For reservations and inquiries, call the Dor Ranch at 054-3544325

horseback riding ranch, horseback riding trails, horse riding israel, horse ranch israel, horse riding ranches in israel